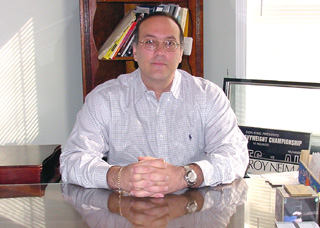 My practice consists of civil and criminal litigation. Emphasis is placed on the areas of Criminal Defense, Civil Rights, Employment Law, Business Law and Personal Injury. Additionally, I handle Real Estate transactions in Pennsylvania and New Jersey.
I have guest lectured in the areas of Employment Law/Civil Rights (including Title VII, Americans with Disabilities Act and Age Discrimination in Employment Act) at Villanova University, St. Joseph's University, Ursinus College and The College of New Jersey. I have been qualified as an expert witness in the area of Pennsylvania Real Estate Law before the Bucks County (PA) Court of Common Pleas.
I handle each case personally. I retain outside experts as required in order to ensure that my clients are given every opportunity to prevail. Whether a case ultimately settles or is tried to conclusion, I want my clients to feel as though they have had the best possible advice and representation at every step of the proceedings.